Real Park, a high-end condominium located in Mogi das Cruzes, Brazil has adopted a set of AI-enabled monitoring solutions with face recognition access control system from Dahua Technology to strengthen its property security and provide efficient access control for both employees and the 1,400 residents of its 350 apartment units.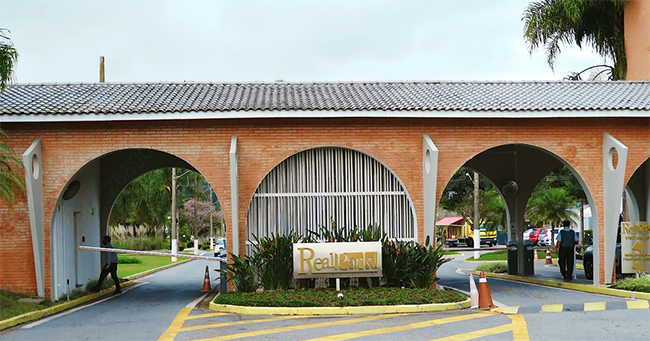 Background
The homeowners were not pleased with the previously implemented security solution. Its failures in the past had resulted to intrusions in the premises. Previously, access control was done by tokens that residents often forget or lose. In addition, the old system required a lot of time to identify visitors, especially when there is a large number of people arriving at the same time.

There were so many access difficulties which made the entry of service providers a time-consuming process. This situation became frequent and resulted in long queues at the visitors' gate. In addition, security officials had pointed out that the poor quality of the cameras' images is one of the many reasons why it was so difficult to inspect the perimeter, especially the outdoor area where there is vast vegetation. The equipment also presented many defects.

Thus, the administration started looking for a new solution that can effectively meet the property owners' requirements for access control and security. "Security is our main concern, because those who buy properties like ours prioritize the safety and the well-being of their family," explains Luis Notelião, Vice President of the Real Park Association.

Olimpo Audit carried out a site analysis to determine the necessary solutions, mapping all areas and identifying risk procedures. Dahua Technology was then invited to conduct a proof of concept wherein the difference between the quality of the cameras of the new proposed project – with regards to resolution and luminosity – in comparison with the previous solution became the key factor that closed the deal.
The Dahua solution was chosen because of its technical advantages and the devices it can provide to increase the level of security in Real Park.

Solution
The Dahua Smart Residential Solution deployed at Real Park consists of 80 bullet cameras, 12 PTZ cameras, 5 set of intercom equipment (VTO), 3 large access control gates, 2 small access control gates and 5 master stations.

Celtigrid Consulting is the Dahua Technology Partner in this project. They are responsible for the installation of high-resolution technology IP cameras, among other equipment, which are part of a complete solution that includes datacenter and assessment dashboards.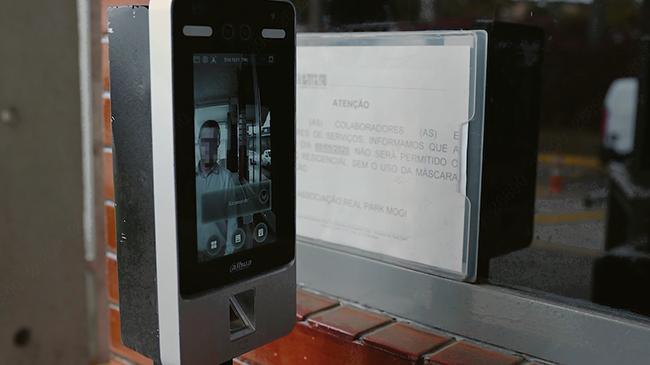 The upgraded AI system allows homeowners to enter the gate through touchless face recognition in case that they forgot to take tokens, offering convenience and quick access to residents and visitors. Driving residents can also experience contactless access while sitting in their car. Additionally, another advantage of this system is that if someone attempts to enter with a fake photo or recorded video, the system will trigger an alarm, thus preventing suspicious people from entering the condominium.

The surrounding area of the condominium is secured by Dahua speed dome PTZ cameras featuring 45x optical zoom, and bullet cameras with built-in analytics for perimeter protection. The cameras provide security staff with real-time information of people loitering or entering restricted areas. High-resolution 1080p cameras are also used to detect targets even in extremely low light environments.



Sensors with fiber optic communication have also been installed throughout the compound. If someone pulls a ladder against the wall, for instance, a pop-up will open on the security screen. The smart camera will then search for this area and will trigger both light and sound alarms, signifying abnormality in that specific location.

Moreover, this solution also involves an armored control room where all equipment are integrated. It allows checking speed and offers an intelligent and standardized database. Offering high availability, the DSS7016 software allows security staff to operate and manage all cameras, access control devices, as well as the surveillance video analytics within the control room. The solution also features an innovative interface, a Master Station, that is able to manage all entrances simultaneously in real time, the first of its kind in Brazil.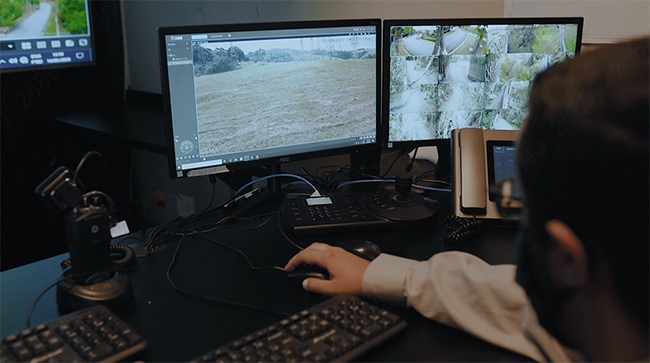 "All of the delivery work was carried out very fast, providing Real Park and its 4-kilometer perimeter with intelligent security in a simple, agile and intelligent way," says Francisco Tetzner Neto, Product Coordinator at Dimensional.

Results
This solution has effectively created a safe and pleasant living environment for residents through AI-enabled access control system with improved privacy and strengthened security guarantee for its perimeter area, bringing out a smart and safer Real Park. At the same time, it achieves efficient management and control of visitors and service providers without additional security staff, significantly reducing labor costs for the company. "We have had very nice feedback from the public, and the residents approved the newly adopted solution mainly because they often forget their access tokens. On the other hand, the personnel responsible for monitoring have much more control, increasing the safety of residents in the premises," says Fábio Lopes, Channels Director at Dahua Technology Brazil.

"All related work was carried out in partnership with Dahua Technology, which offered a technical advisory service way above our expectations. The face recognition access control is highly accepted by both residents and employees to replace the use of tokens, a great advantage in times of pandemic since it eliminates physical contact," explains Macário Roberto, Celtigrid Technical Director.

Thanks to the effectiveness of this project, the second Real Park project will also carry out Dahua Technology security system. This building security initiative has become a regional benchmark and has generated businesses with two other development projects, one of which has 1,350 units and will have a showroom with all Dahua Technology solutions implemented in Real Park.